Handbag Mania #67: Marni Shopping Bag & ICILAD #81: McQ Silk Habotai Dress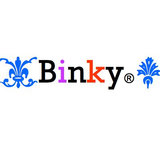 Congratulations HarperLeo on winning the Miu Miu challenge and Agent2278 on winning the One Vintage challenge! You girls created such amazing looks for the challenges, I'm not surprised to see Tis4tweety and BeautifulNoise chose you as winners, they do have great taste after all. ;) Happy for you both! Apologies for combining again, as always I'm somehow already behind again. How did that happen? (I ask myself in confusion)

Anyhoo, I decided to combine these two challenges together because I really wanted to style that McQ dress and the Marni bag together, I just thought they could totally work in one look and I was right. This would make a fab summer look, and I'm just stoked I finally get to use those freakin' awesome shoes. Aren't those shoes the most awesome things you've seen all day? I forgot who I stole them from but man, they're crazy!

Hope you like what I've come up with and thanks HarperLeo and Agent2278 for another great challenges!