Sunglasses #36: Kerin Rose 'Flower Frenzy' Sunglasses & The IT Item #163: Jay Ahr Silk and Stripe Leather Dress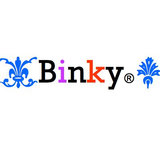 Congratulations Malu82 on winning the Tom Ford challenge and Classy-101 on winning the Roberto Cavalli challenge! You both are on a roll these days, winning multiple challenges this week, yeay! Happy for you both, there are so many talented people in this site, I'm honestly getting more creative just by visiting your stylebooks, so thank you for sharing your talents with us!

Apologies for this combo, but you know it's bound to happen right? I'm going to try to get here tomorrow but in case I'm busy on the weekend, I might as well try to catch up, I am still behind however. :) I didn't really know how this combo happened, I just dragged the sunglasses over next to the dress and didn't hate the result so I rolled with it. Also, the lyrics had nothing to do with the look, I just happened to be listening to Foster The People while putting this together. :)

Hope you like what I've come up with and thanks Malu82 and Classy-101 for another great challenges!