CASAH #138: Jimmy Choo Latina Snake-Print Leather Sandals & Word Inspired #34: Renew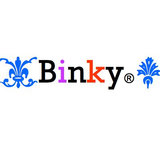 Congratulations BeautifulNoise on winning the Boutique 9 challenge and HarperLeo on winning the Happy challenge! Both of you are so freakin' talented and the looks you created for the challenges were truly amazing, I'm so happy for your wins. Apologies again, for another combo, it's just one of those things I can't seem to shake off. :)

I decided to combine these two challenges together because the word "Renew" makes me think of a new start, doing something different and so I decided to combine different items that I normally wouldn't put together in a layout I don't normally do - and those Jimmy Choos are just so fabulous here I had to use them, thus making this another combo. I must thank Bianca Ariel for giving me that fabulous top, I wouldn't come up with this look without it.

Hope you like what I've come up with and thanks BeautifulNoise and HarperLeo for another great challenges!