Fragrance Inspiration #125: Dot by Marc Jacobs & The Historians #16: The Future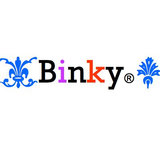 Congratulations Natural Born Styler on winning the Gothic challenge! Your look was absolutely phenomenal, I had no doubt HarperLeo was going to pick you as winner, so happy for you, girl, may this winning streak continue! :) Apologies for combining this week's challenge with Fragrance Inspiration but as always, I need to do this otherwise I'll never ever ever catch up.

I decided to combine these two challenges together because the perfume bottle kinda looks like a genetically-engineered killer beetle from the future or something, so I decided hey why not combine with this week's futuristic challenge? ;) Since no one knows what the future holds, I decided to draw my inspiration from my beloved sci-fi movies so this is kind of a combination of a few, but mostly I'm inspired by The Blade Runner. And I forgot who I stole those sunglasses from but man they are so perfect here! So thank you, whoever you are.

Hope you like what I've come up with and thanks Tanya80 and Natural Born Styler for another great challenges!