SS Shoppergurl's 3-Year Shopstyle Anniversary & We All Need Fashion #64: Shift Dress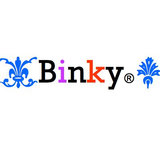 Congratulations Shoppergurl on your 3-year anniversary! Wow, time does fly when you're having fun. What a great three years it has been having you as a member of this site and I hope we'll get to celebrate many more of your Shopstyle anniversary in the future. Also, thank you so much Malu82 for picking me as winner of the Vest challenge, I'm so honored that you liked my look! Apologies for this last combo of the night, but since I still feel like crap, I don't know if I'll make it here tomorrow so I really must catch up as best as I can now. :)

I decided to combine this week's WANF with Shoppergurl's party because shift dresses are so so me. I'm absolutely obsessed with them lately, and I keep buying them when I go shopping. They're just so easy to wear and look good with almost anything. I love fashion that doesn't require a lot of fuss. :) So I figured this look is within the theme of the party, since this is something I would wear in real life. And for the lady of the hour, Shoppergurl, the earrings are my gift for you. Enjoy!

Hope you like what I've come up with and thanks Shoppergurl for throwing such a fun party! Enjoy this week's We All Need Fashion, everyone!