I Heart It Too #41: 'Perfect Girl' Vogue Paris J/J 2012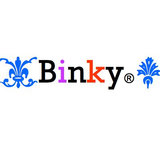 It's good to have you back and active in this site again, Tis4tweety, I always miss you when you're gone but luckily you're never gone for that long. :) You better not, I don't know how we can survive without you! Your fabulous stylebook and your fun spirit always make my day.

Anyway, also glad to see this group is up and running again... you know how much I love it. :) This week's photo is pretty amazing too, Gisele oh Gisele. I can't believe you're a mom. You gave birth with that body? How is that possible?? :D I kinda hate her a little bit. Just a little bit! LOL. I thought since she's barely wearing anything in the photo, my look should be something pretty sexy that would look incredible with her body. And so I came up with this. I forgot who I stole that playsuit from but I just love it, so thank you, whoever you are!

Hope you like what I've come up with and thanks for another great challenge, Tis4tweety!