Modern Makeover #192: Bettie Page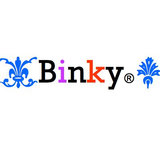 Congratulations MashiaraQCS on winning the Princess Beatrice challenge! Your look as always was absolutely phenomenal, what a great makeover for the Princess! I'm happy that you're back active in this site and winning challenges again. So good to have you back! :)

This week's challenge is super interesting, I love it. Bettie Page, the world's most famous pin-up girl - she was such an icon! I just wish her life was more all fun and games like her pin-up photos, it was a little sad to read about her schizophrenia. But anyway, before this gets depressing, I thought I'd modernize her pin-up image a bit here in my makeover, something a little sexy and a little playful for the icon.

Hope you like what I've come up with and thanks for another great challenge, MashiaraQCS!