Cartoon Your Fashion #42: Sailor Moon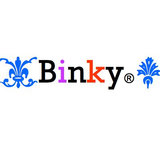 Congratulations Ella Haber on winning The Jetsons challenge! Your look was absolutely fabulous, it's so perfectly futuristic and chic, I'm happy to see NekoJapkat has chosen you winner. You truly deserve it girl, and may there be many more wins for you in this site!

This week's challenge is so much fun to do. I smiled when I saw the challenge, because I know Sailor Moon pretty well. I've never actually seen an episode of this Japanese anime, but it's so hugely popular here in Indonesia so I'm very familiar with it. I think I can still find the manga in bookstores to this day, as well as all the merchandise like lunch box, drinking bottle, backpack, what have you. Anyway, luckily for me I have a cute little sailor jumpsuit sitting in my favorites waiting for this challenge, it seems, so I can come up with this look easily. Love when that happens. :)

Hope you like what I've come up with and thanks for another great challenge, Ella Haber!