First and Last #80: First Skirt/Last Earrings & Leather Lover #69: Balmain Applique Leather Skirt & Make It Work #162: Pretty Little Liars Leopard Tee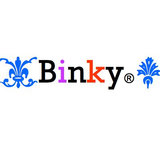 Congratulations LilyVega on winning the Marni challenge and Classy-101 on winning the Nicholas Kirkwood challenge! You both are immensely talented and I love that you both won these challenges, so happy for you and keep up the great work. Apologies for triple-combining all these challenges together, but wow I am so behind. This just doesn't make sense. :)

I decided to triple combine these challenges together because well the Balmain skirt from Italian Style is my first skirt and somehow after combining it with my last earrings - these bug earrings I've had in my favorite for ages now - they look great with the Pretty Little Liar tee so I figured I might as well roll with it. :) And besides, I think this look is appropriate enough for a Bridal Shower, right? I'm not a big believer in marriage anyway, so I think I can get away with it. Haha.

Anyway, hope you like what I've come up with and thanks Thissideofgaudy, LilyVega and Classy-101 for another great challenges!