Interpretation #9: Riverbed & Leather Lover #35: Ralph Lauren Collection Metallic Washed-Leather Top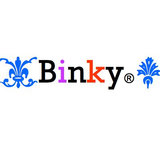 Congratulations Pnklmnade on winning the Birds Nest challenge and Madamelucy on winning the Martin Grant challenge! You both are two of the most talented members in this site and I'm just always happy to see you win. Keep up the great work, I love the challenges you set! Apologies for combining, again, but it's not like I can stop. :)

I decided to combine these two challenges together because that Lauren top and my inspiration photo for "Riverbed" are quite perfect together so you know I couldn't resist. Besides, I'm still so behind so I still have to do this. This week's challenges are so interesting, by the way, riverbed - not so easy to interpret, but luckily I found the most amazing picture of the river Thames in London. Sometimes we just get lucky like that I guess!

Anyway, hope you like what I've come up with and thanks Pnklmnade and Madamelucy for another great challenges!