Sunglasses #37: Miu Miu Cat Eye Glitter Acetate and Metal Sunglasses & Wardrobe Department #6: Kelly Taylor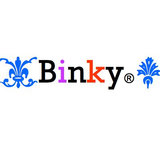 Congratulations Tanya80 on winning the Kerin Rose challenge and BeautifulNoise on winning the Rachel Green challenge! You both created such amazing looks for the previous challenges, I'm happy to see Malu82 and Anncaye have crowned you winners. Apologies for living up to my reputation as a notorious double-challenger again, but there is a chance I might not be here on the weekend and I so need to catch up now otherwise by Monday I'll be too overwhelmed. :)

I decided to combine these two challenges together because those Miu Miu sunglasses do remind me of something Kelly Taylor would be seen wearing way back when. What a great choice for this week's Wardrobe Department challenge, BeautifulNoise, Beverly Hills 90210 (the original, not the CW reboot) was my favorite show as a teen and Kelly Taylor was hands down my favorite character. I couldn't care less about Brenda! :) What I remember about Kelly's style is that she's not afraid to wear prints, so I knew I had to use those cool floral print pants here. And whaddaya know, the sunglasses are quite perfect for this look too!

Hope you like what I've come up with and thanks Tanya80 and BeautifulNoise for another great challenges!