Print Ad #86: T By Alexander Wang Spring 2012 Ad Campaign & The Winonas Relaunch #69: Sport Now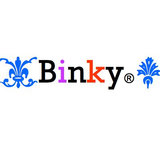 Congratulations Anncaye on winning the Ashley Smith for Numero China challenge and BeautifulNoise on winning the Hipster Chic challenge! Both of you created such incredible looks and you truly deserved the wins. Apologies for this combo, but you know how it is. :)

I decided to combine these two challenges together because there's definitely a sporty feel to this Alexander Wang featuring Die Antwoord. I love them, by the way, great pick Anncaye! As for which sport I'm into, it's "brain sport" aka watching TV and doing this haha. I don't like to work out at all. My mom makes me do yoga once a week with her, but it's not like I do it happily. So yes, BeautifulNoise, you really are my long lost twin!

Anyway, hope you like what I've come up with and thanks Anncaye and BeautifulNoise for another great challenges!