CASAH #139: Pedro Garcia Melany Sequin Pumps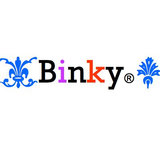 Congratulations NSBW on winning the Jimmy Choo challenge, you are immensely talented and I'm happy to see that BeautifulNoise has chosen you as winner! I hope you'll win more often in this site. :)

This week's challenge is just so much fun to do, I love those pumps! I think I've styled it before for Heel Madness, but they're so gorgeous and versatile, I can think of so many ways to style them, and I'm glad I get to use them more than once here. Since this is Sunday, I thought I'd give these pumps a chic Sunday look, something that can be worn to church and to shop after, because that's usually my Sunday routine.

Hope you like what I've come up with and thanks for another great challenge, NSBW!