Fragrance Inspiration #126: Lady Rebel by Mango & Handbag Mania #68: Emilio Pucci Black and Dahlia Sequin Round Hard Clutch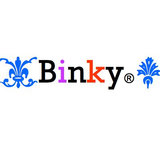 Congratulations Step It Up A Notch on winning the Marni challenge! Your look was absolutely phenomenal and I loved it to pieces, I'm happy to see HarperLeo has chosen you as winner, you truly deserved it, girl. Apologies for combining this week's challenge with Fragrance Inspiration but I am pretty much addicted to combos these days. ;)

I decided to combine these two challenges together because I thought the fragrance, Lady Rebel by Mango, and the handbag kinda work well together, the Emilio Pucci clutch sorta has that fun rebel thing going on, and someone who's fun and spunky would totally wear that clutch and the fragrance too, I think. I'm just happy I finally get the chance to use that jacket I've had in my favorites for ages. It's too cool to just be "gathering dust" in my virtual closet.

Hope you like what I've come up with and thanks Tanya80 and Step It Up A Notch for another great challenges!