Ballerina Lovers #43: Chloe CHLOE CH18171/226 (Orange Ballet Pumps)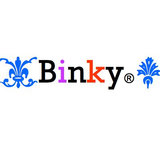 Congratulations Magic Pudding on winning the Jean-Michel Cazabat challenge! You have such a great style and your stylebook is super creative and fabulous, I'm not surprised to see Ella Haber has chosen you as winner. It's great to see you winning more challenges in this site!

This week's pick of ballerina flats are so beautiful. I'm in love with these Chloes! They look fantastic, love the orange color and I love flats for a reason - they're just so comfortable to walk on. This is why I never wear heels, people. :) For this challenge I decided to do something airy and light but in bright orange - something to wear in this hot summer day.

Hope you like what I've come up with and thanks for another great challenge, Magic Pudding!