Color of Fashion #138: Pastel Violet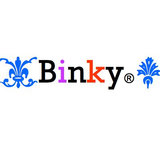 First off, I just want to say a very HAPPY BIRTHDAY to little Violet, daughter of our very own HarperLeo. They grow up so fast these days so make sure you savor every precious moment with her before she turns a teenager, HL, they're not so much fun once they reach that age. ;)

Second, I really love this color. I love pastel anything, and pastel violet is just so pretty, soothing and sweet - perfect for Summer. And I have the perfect dress for this challenge too, I've always wanted to use it in a look but never got the chance too - the same goes for the shoes. :) Now I just wish I had everything here in my real life closet as well. Ah, a girl can dream.

Hope you like what I've come up with and thanks for another great challenge, HarperLeo and Happy Birthday Violet!