Je t'aime #36: Isabel Marant Perkins Suede and Leather Wedge & Word Inspired #35: Trespassing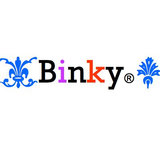 Thank you so much HarperLeo for picking my look as winner of the Jean Paul Gaultier challenge in FashionNerd's absence. I hope she returns to us soon! And congratulations NekoJapkat on winning the Renew challenge, you are such a talented new addition to this site and I'm happy for your win. Keep up the great work! Apologies for combining these two challenges together but yes I'm behind again. Who knows how that happened! :)

I decided to combine these two challenges together because well, the word "trespassing" reminds me of being a teenager and rebellious - always sneaking into places that we're not supposed to enter. I swear, for a teenager the sign "Do Not Enter" or "No Trespassing" means "why hello, why don't you climb on the fence and explore for a while?" :) And if you're gonna trespass, you'll need comfortable footwear, so those Isabel Marant wedge sneakers would be perfect for some teenage shenanigans, I think. And that's the reason behind this combo.

Hope you like what I've come up with and thanks for another great challenge, NekoJapkat! Enjoy this week's Je t'aime everyone!