Garde-Robe: One Shoulder Dress & Movie Moment #79: My Week With Marilyn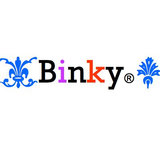 Congratulations Lucyy on winning the Herve Leger challenge and Malu82 on winning The Avengers challenge! You both are immensely talented and continue to create amazing looks, I'm happy for your wins, keep up the great work ladies! Apologies for combining these two challenges together, as always I'm already behind again. No I have no idea why or how. That's just the way it is, I guess. ;)

I decided to combine these two challenges together because I have this beautiful white one-shoulder dress in my favorites that I never got to use, and it looks like something Marilyn would've worn so I just knew I had to combine. And it does remind me of one of the dresses Michelle Williams wore in the movie too. I loved the movie, but I couldn't help but feel sad for Marilyn Monroe when watching it. She was just so broken and damaged, I felt like going back in time and fix her! She's so beautiful and talented, it was truly a shame that no one bothered to truly help her back then. Sad. Anyway!

Hope you like what I've come up with and thanks for another great challenges, Lucyy and Malu82!