SS PARTIES: BEAUTIFULNOISE´S27'S BIRTHDAY PARTY "IF YOU ARE GOING TO GET IN TROUBLE...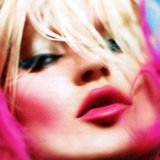 Happy birthday, dear Beautifulnoise! May all your dreams come true. This whole look is your gift, hope you like it:=)
Now, I really love the location because I´ve never been to LA (nor to the USA), yet shopping and beach, oh, yes please! Let alone "Chateau Marmont"...Oh-la-la. We are going to have so much fun, for sure!

Cheers!