We All Need Fashion #65: Sensational Sandals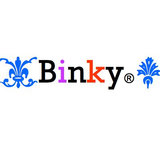 Congratulations Agent2278 on winning the Shift Dress challenge! I fell in love with your look the second I saw it, and I knew I had to pick you as winner. You truly deserved it and here's to many more wins for you in the future!

This week's challenge is so much fun because I have a lot of sandals in my favorites that I need to start using before my virtual closet explodes. :) Funnily enough, despite living in the tropics and all, I very rarely wear sandals. And it's always hot here. I don't even know why, I guess I'm just more comfortable with shoes? I'm odd that way. :) But I have these amazing winged sandals in my favorites that I stole from someone (can't remember who) a while ago so I know I had to use them for this challenge. If I had those sandals, maybe I'd start wearing sandals more... (Maybe).

Hope you like what I've come up with and thanks for another great challenge, Agent2278!