Winonas Relaunch #69: SPORTS NOW!!!! & Palettespiration #95: Cantinho myre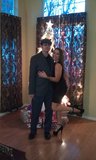 Congrats beautifulnoise on your win this is a great subject for me cause I am in love with RUNNING ;) I try to go at least 4 times a week and I do 4-7 miles depending on my shins that day. I love the freedom of running. I love the burn of my calves and the sweat and the exhilaration when I make that next mile. I jam to my music and close my eyes and feel the sun and the wind. I trail run mostly up hill 2 miles and then back down it is amazing!!!

Congrats to you as well cicamaca on your Lovesick win :) The palette you picked this week worked so well with these running shoes I found I decided to combo it. Hope you ladies like my look!