First and Last #81: First Ring/Last Earrings & Italian Style #70: Dolce & Gabbana - Mini Dolce Crochet Cotton Shoulder Bag & Modern Makeover #103: Femme Fatale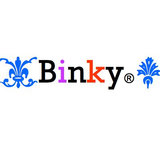 Congratulations Lucyy on winning the Balmain challenge! Your look was absolutely amazing and I'm happy to see LilyVega has chosen you as winner. Also thank you MashiaraQCS for picking me as winner of the Bettie Page challenge, I'm so honored that someone of your talent liked what I had to offer. ;) Apologies for this triple combo but as you now, there are so many challenges to catch up on!

I decided to triple combine these challenges because: okay, my first ring doesn't really match my last earrings but it does match the bag from Italian Style and while I was putting together a look that can work for both challenges, I realized this can work for a kick-ass, fabulous femme fatale too, so of course I jumped at the chance to combine all three. You know me. I'm the Combo Queen after all. :D

Hope you like what I've come up with and thanks Thisssideofgaudy and Lucyy for another great challenges. Enjoy this week's Modern Makeover, everyone!