Nature Inspiration #33: Beach Palms & The Men #80: Chris Evans & The Style File #24: Sandals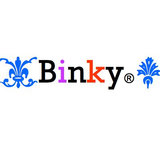 Congratulations LilyVega on winning the Sunflower challenge, Pnklmnade on winning the Tom Hiddleston challenge and Tomb Raider on winning the Nail Polish challenge! All three of you are super talented and I'm happy for your wins. Apologies for yet another triple combo, but there are still too many challenges in this site, I don't even know how that happened. :)

I decided to combine these three challenges together because let's face it, beach palms and sandals pretty much go together like bread and butter, and who better to go on a date by the beach, sitting under the palm trees other than the hunky Captain America himself aka Chris Evans? Truthfully he's not really my type (too buffed, too boyish, not geeky enough haha) but I like him as an actor. He transitions nicely from comedic to action hero. I like a guy who can be both goofy and intense. We women can't be the only ones feeling all ranges of emotions! LOL

Anyhoo, hope you like what I've come up with and thanks LilyVega, Pnklmnade and Tomb Raider for another great challenges!