Cover Girl #26: Elle Ukraine April 2012 & The IT Item #165: Haute Hippie Washed-silk Crepe de Chine Wrap-effect Playsuit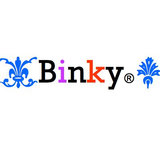 Congratulations Magda_ooo on winning the Vintage Vogue challenge and Izzybella on winning the Antonio Marras challenge! You both have such inspiring stylebooks and are both immensely talented, I'm happy for your wins, keep up the great work, ladies! Apologies for combining these two challenges together but it looks like I have a busy weekend ahead of me and I might not be able to make it to Shopstyle these next two days so I gotta make sure I'm not too far behind when I return on Monday. :)

I decided to combine these two challenges together because I thought the Haute Hippie playsuit is just perfect for a look inspired by this week's Elle Ukraine cover. I'm still not entirely sure who Olivia Palermo is and why she's so famous, but she is gorgeous and she does have a great style, so more power to her. :) Also this challenge gives me the challenge to finally use those Louboutins so I'm a happy camper.

Hope you like what I've come up with and thanks Magda_ooo and Izzybella for another great challenges!