Multiple Personalities #3: First Lady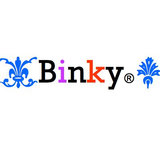 Congratulations NekoJapkat on winning the Dreamer challenge! I love your stylebook and you are always so creative, love the way you put things together. You're a great addition in this site and I hope to see more of you here. :)

This week's challenge is definitely interesting. How do we dress the First Lady? That's quite a daunting task. ;) But luckily you guys in the US have such a beautiful First Lady with an amazing sense of style so I draw my inspiration for this challenge from the one and only Michelle Obama. I just love the way she dresses, she always gets it right. It also helps that she's got a bangin' body too - can we say that about the FLOTUS? Haha. She does though! Good on her.

Anyway, hope you like what I've come up with and thanks for another great challenge, NekoJapkat!