Pop Culture Challenge #195: Little Miss Sunshine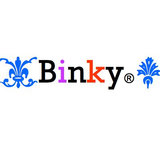 Hello everyone! Welcome to another week of Pop Culture Challenge! On this movie week I've chosen one of my personal favorites: Little Miss Sunshine, a 2006 American black comedy-drama road film from the husband-wife team of Jonathan Dayton and Valerie Faris.

This movie that stars Greg Kinnear, Steve Carell, Toni Collette, Paul Dano, Abigail Breslin, and Alan Arkin premiered at the Sundance Film Festival on January 20, 2006, and its distribution rights were bought by Fox Searchlight Pictures for one of the biggest deals made in the history of the festival. It received critical acclaim and had an international box office gross of $100.5 million. The film was nominated for four Academy Awards, including Best Picture, and won two. It also won the Independent Spirit Award for Best Feature and received numerous other accolades.

So this week, let's get our quirk on with Little Miss Sunshine! Have fun everyone!