The Winonas Relaunch #70: Inner Gamer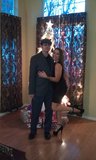 Thanks again beautifulnoise :) Hope you guys have fun with this week's topic choice. I'm so obsessed with gaming I'm going to have 2 looks this would be the super awesome ideal gamer look ;)

Thank you ladies!! I can't find who I stole this stuff from but thank you all just the same.