SS Pink Mascara's Birthday Party & Sunglasses #38: Vivienne Westwood 'Star' Sunglasses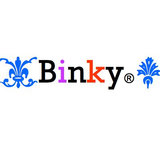 Happy Birthday Pink Mascara, there are quite a few June babies here after all! :) I wish you a great year ahead and may your dreams come true. And congratulations Anncaye on winning the Miu Miu challenge! You are very talented and you deserve the win. Apologies for combining the party with this week's Sunglasses challenge, but as I'm still very behind, this has become a necessary evil. :)

I decided to combine because I thought the Vivienne Westwood sunglasses looked cool here in my polka dot party look to attend Pink Mascara's party. Those sunglasses are just so fabulous, of course they would look great with anything, really. This is a great party, Pink Mascara, I do love polka dots and happy that I get to finally use that polka dot dress I've had in my favorites for way too long! I also brought a present for you, the Dior fragrance, enjoy!

Hope you like what I've come up with and thanks Pink Mascara for throwing such a fab party and Anncaye for another great challenge!