Make It Work #163: Woman's Jane Normal Animal Sequin Dress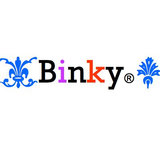 Congratulations Pnklmnade on winning the Pretty Little Liars Tee challenge! I can't believe this is your first win ever in this group, you're such a fabulous and talented member! I'm glad Classy-101 crowned you winner and here's to many more wins for you in this group. I know this won't be your last, you're too good for this. :)

This week's challenge is so much fun, I laughed reading the detailed description for this week's task. :D Okay I think to make this dress work for a beach party that I'm not at all prepared for would require certain elements, namely accessories, the crazier the better. I figure if I go overboard on the accessories no one will notice I'm wearing a sequin animal print dress. Sandals are great to tone down the look, and why not snatch a friend's purse while I'm at it? It's a make it work moment after all! Wow I'm having way too much fun with this.

Hope you like what I've come up with and thanks for another great challenge, Pnklmnade!