The Front Row #104: Versace Spring 2012 RTW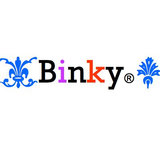 Congratulations Natural Born Styler on winning the Balmain challenge! You are so incredibly talented that I'm always in awe whenever I visit your stylebook, so to see that you've won this challenge is no surprise to me. You deserve to win this, and in my opinion you may have to win every challenge every week because you are just that good. :)

This week's Front Row is such a great choice, I love it. I'm not usually much of a Versace fan but this collection is absolutely amazing and beautiful that I'm totally loving it. I love the ocean-theme, the colors, and every single item but especially those incredible shoes. Ah if only I were a high-heel wearing person. Le Sigh. Anyway, I've already had this dress in my favorites for a few weeks, so I'm stoked to finally get to use it for this challenge. And that jacket too, it was buried in my SS closet for way too long! Glad now both can come out and play.

Hope you like what I've come up with and thanks Natural Born Styler for another great challenge!