Je t'aime #37: Pierre Balmain Cropped Shirt & Multiple Personalities #4: Funny Girl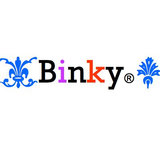 Congratulations Graciously Glamorous on winning the Isabel Marant challenge! Your look was so cool and chic, I wanted to jump straight in and wore it when I saw it, so I knew I had to pick you as winner. You so deserve it, girl. ;) And thank you NekoJapkat for picking me as winner of the First Lady challenge! I'm happy and humbled that you liked my look. Apologies for yes, another combo, but it's like I can never keep up these days. :)

This week on Multiple Personalities, I chose "Funny Girl" as our inspiration. Let's face it, we women are hilarious and we need to celebrate those who has made us laughed, whether through their writing, acting, or even their friendship with us. And as I create this look inspired by three of my most favorite funny ladies Tina Fey, Amy Poehler and Kristen Wiig, I realized that the Balmain shirt would totally work here, so of course I decided to combine. It is ME, after all!

Hope you like what I've come up with and thanks Graciously Glamorous for another great challenge, and enjoy this week's Multiple Personalities, everyone!