The Historians #18: Vargas Girls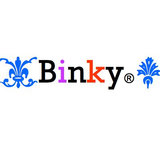 Congratulations Agent2278 on winning the Cleopatra challenge! Your stylebook is so incredible and your creations are all so phenomenal, I'm not surprised to see Magic Pudding has crowned you winner. You deserve it, girl, and I hope to see you win more often!

This week's challenge is just so much fun to do. You know I love retro anything and Vargas girls were just so fascinating. They were sexy, subversive and enigmatic - without being way too overt. Basically, they were classy Playboy bunnies. I know what they existed for, but I still can't deny that their appeal goes beyond "accompanying" men in their secret trips to the bathroom, if you know what I mean. ;) Anyhoo, before I make the under 18s here blush, I better stop! Here's my look inspired by the Vargas Girls... FINALLY I have a use for that bustier!

Hope you like what I've come up with and thanks for another great challenge, Agent2278!