Color Combo #33: Orange and Light Pink & Palettespiration #96: Mai Tai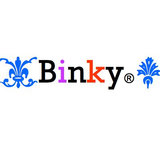 Congratulations Lucyy on winning the Black, Teal and Red challenge and Pnklmnade on winning the Catinho Myre challenge! You both created such amazing looks for both challenges, I'm not surprised to see LilyVega and Cicamaca have chosen you as winners. Happy for your accomplishments, and keep up the great work ladies! Apologies for another combo, but it pretty much defines me now, these combos. Ah well. :)

I decided to combine these two challenges together because they are somehow within the same theme - this week's color combo and color palette are definitely made for each other. ;) I love when that happens, and this is such a fun, refreshing color combo. Now I want a cocktail. Damn it.

Hope you like what I've come up with and thanks for another great challenges Lucyy and Pnklmnade!