The Men #81: Freddie Mercury & Who Sleeps Here #1: Dome House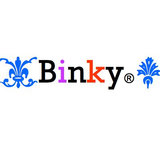 Congratulations ClosetNerd on winning the Chris Evans challenge! It's official, you are the Queen of The Men and The Women, you keep winning and I love it. :) You're the best at this, happy for you girl! And thanks for inviting me to join your brand new groups NekoJapkat, both are great new additions and I hope I can catch up with all the challenges. :) And to do so I guess I must start combining again, so apologies in advance for this combo.

I decided to combine these two challenges together because that Dome House looks like something Freddie Mercury would have lived in. What an icon to be inspired by this week, ClosetNerd. Nobody writes music like Freddie Mercury anymore, he was such a genius and taken away from us way too soon.

Anyway, hope you like what I've come up with and thanks for another great challenges, ClosetNerd and NekoJapkat!