ICILAD #84: Lanvin Structured Ruffle Taffeta Dress & Pop Culture Challenge #196: Happy Endings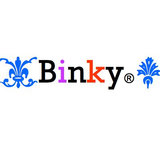 Congratulations Preppy on winning the Alexander McQueen challenge! If I'm not mistaken I think this is your first win, and I'm so happy for you. Hope this will be the first of many, your stylebook is so impressive! Apologies for combining this week's challenge with Pop Culture Challenge. As per usual, I won't be here on the weekend so I'm just making sure I won't be too far behind when I return Monday. :)

I decided to combine these two challenges together because this week on Pop Culture Challenge I've chosen the ABC sitcom Happy Endings to inspire us, and that Lanvin LBD looks like something my favorite character from the show, Jane Kerkovich-Williams, would totally wear. Jane is a total control freak and a sometimes extreme Type A personality, but she is HILARIOUS. Oh and she's also the one with the fancy apartment and sharp fashion sense so I think she'd totally wear that Lanvin dress.

Hope you like what I've come up with and thanks for another great challenge, Preppy! Enjoy this week's Pop Culture Challenge everyone and I'll see you Monday!