Artspiration #84: Francoise Nielly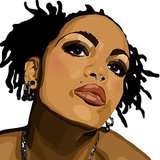 Francoise Nielly is an amazing French artist who creates huge colorful pieces using tons of paint and only a palette knife (not a paint brush!!!!). She is one of my all time favorite figurative artists.

I truly thank madamelucy for selecting my Artspiration look from so many amazing looks. It's an added plus that now I get to share Francoise's work with you all.

http://www.shopstyle.com/page/GroupTopic?topicId=9048

I can hardly wait to see what great looks you come up with.

p.s. i thought that I should post an explanation for the rubber ducky, but then I realized that I don't really have one. LOL!