Modern Makeover #104: Marianne Faithfull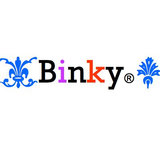 Congratulations Agent2278 on winning the Femme Fatale challenge, I really loved your look - it was how I pictured a modern femme fatale would be, so I knew you were the right choice as winner. And I'm happy to contribute to your winning streak this week. Keep it up, girl. :)

This week's challenge is just so much fun to do. I love Marianne Faithfull, her life is so interesting and her music is divine too. Loved her critically-acclaimed albums Broken English and Strange Weather, and obviously love Sister Morphine, the song she co-wrote with the Rolling Stones. And I find her journey battling drug addiction and anorexia pretty inspiring and real too. The fact that she survives and manages to bounce back is just amazing. Anyway, here's my modern makeover inspired by the 60s Marianne Faithfull, I just really want to use that dress.

Hope you like what I've come up with and thanks Agent2278 for another great challenge!