Ksenia Bradner's Obession: Victoria by Victoria Beckham Spring 2012 dress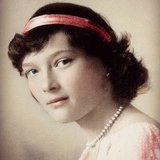 Ksenia Bradner is the Queen girly girl of Hollywood, so it is fitting she has a healthy obession with Victoria Beckham's girly diffusion line Victoria by Victoria Beckham.

She was spotted out and about wearing this bright salmon silk crepe shift dress from the Spring 2012 collection.

Her first two looks were worn with interesting Sophia Webster heels; Webster is Nicholas Kirkwood's protégé.

KBrad is always on the lookout for the latest heels; she is often the first celeb to wear the latest shoes on the red carpet. No Trib Toos for her.

WHICH IS YOUR FAVORITE LOOK?