Fragrance Inspiration #128: Fame by Lady Gaga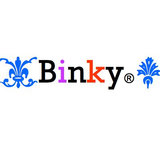 I'm sorry you've been having troubles with your groups, Tanya80, but I've sent the SS team a message and hopefully they can help sort it out swiftly. In the meantime, I'm just glad that now your group Skirt Flirt has appeared in My Groups and I can post my look for the first challenge. :)

Okay, this week's FI is another celebrity fragrance, leading me to believe that yes, it is a good business... and if I ever become famous I'd definitely launch my own fragrance, called Irony, because I don't even wear fragrance haha. Anyhoo. Lady Gaga can practically sell anything though, her fans are so loyal so I'm sure it'll be a success. And here's my look inspired by the design, love the black and gold, always a classic!

Hope you like what I've come up with and thanks for another great challenge, Tanya80!