Heel Madness #64: Brian Atwood Consort Sandals in Silver & Wardrobe Department #8: Zoe Hart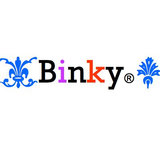 Congratulations Dowish on winning the Nicholas Kirkwood challenge and Magda_ooo on winning the Serena Van Der Woodsen challenge! I loved both your looks and I'm happy to see you've been crowned winners. Apologies for combining again, but you know how it is. I'm always behind. ;)

I decided to combine these two challenges together because I think Zoe Hart would totally wear those Brian Atwoods, she loves wearing heels and because she was a former New Yorker, her sense of style is pretty fabulous! I love this week's challenge by the way, Magda_ooo, Hart of Dixie is such a guilty pleasure of mine and I've loved Rachel Bilson since her OC days. ;) Zoe's style is a lot like Bilson's personal style and she does love wearing them shorts, so I gave her shorts for this challenge. And they happen to match the Brian Atwoods too!

Hope you like what I've come up with and thanks Dowish and Magda_ooo for another great challenges!