Color of Fashion #140: Sunshine & Print Ad #88: Mulberry Spring 2012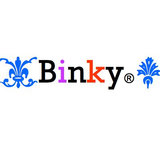 Congratulations Dolores Haze on winning the Tom Ford challenge! Your look was impressive and I'm happy to see Magda_ooo has picked you as winner. Apologies for combining this week's challenge with Color of Fashion but not only am I behind, I'm also PMS-ing pretty bad, migraines and all so can't spend too much time behind the computer. :)

Anyway, I decided to combine because the two challenges seem to fit together real well, that Mulberry ad is just so sunshine-y and beautiful and this week's color of fashion happens to be "Sunshine". I hope you're all enjoying the summer, it has been really rough here in the tropics, the heat is so unbearable. If I still hear people denying global warming I'd seriously give them a good slap! Haha.

Hope you like what I've come up with and thanks for another great challenges, HarperLeo and Dolores Haze!