Handbag Mania #69: Celine Anthracite Leather Micro Luggage Shopper Tote & Leather Lover #36: Acne Celeste Leather Cut-Out Dress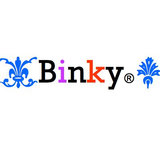 Congratulations Malu82 on winning the Emilio Pucci challenge and Anncaye on winning the Reed Krakoff challenge! I'm happy to see that both Step It Up A Notch and NSBW have crowned you winners, because you're both very talented members and I love your stylebooks. Keep up the good work! Apologies for combining again, there are just simply too many challenges in this site and too little time to participate in them all.

I decided to combine these two challenges together because the dress and the bag just work together really well and I could actually create a chic, elegant look using the two items. Plus it gives me the chance to finally use that Burberry coat that I've had for ages... it's about time for the coat to have its day in the spotlight. :)

Hope you like what I've come up with and thanks for another great challenges, Malu82 and Anncaye!