Make It Work #164: Anna Sui Studded Gladiator Sandals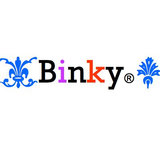 Congratulations Fassionista on winning the Jane Norman challenge! It's good to have you back and winning challenges in this site again, we've missed you in your absence, please never leave us again. :D

This week's challenge is definitely interesting and pretty hard, I love those gladiator sandals, they're so cool and they're flats too so I can actually wear them in real life - but to make them work for a night out on the town requires some creative thinking. Luckily with this kind of weather, it's not a stretch to wear sandals to go paint the town red, or in my case, black and white with a touch of silver and gold. ;) I would totally party in this look, you know, if I could afford it... Let's just pretend that I can. It's Shopstyle after all.

Hope you like what I've come up with and thanks for another great challenge, Fassionista!