Ballerina Lovers #45: Crown Vintage Daniella Flat & Interpretation #11: Olympics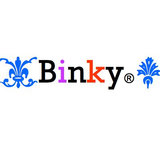 Congratulations Pnklmnade on winning the Salvatore Ferragamo challenge and Miss Bea Heyvin on winning the Ice Cream challenge! You both created such amazing looks and I'm happy to see Ooilst and Tanya80 have chosen you as winners. Keep up the great work! Apologies for this first combo of the day but you know how it is. There is just no way to catch up on this busy site without these silly combos. :)

I decided to combine these two challenges together because I think those flats could totally work for my Olympics-inspired look. My lack of national pride (plus my country sucks at sports, any kind, well except for badminton I guess) and interest in any form of unscripted entertainment made the Olympics one event that doesn't even register on my radar, but I do have that US flag top in my favorites and this seems like the perfect occasion to use it. And I think a pair of flats would be the perfect footwear for the Olympics, don't you?

Hope you like what I've come up with and thanks for another great challenges Pnklmnade and Miss Bea Heyvin!