Multiple Personalities #5: Rockstar & The Historians #19: Grunge Era & We All Need Fashion #66: Fashionable Shorts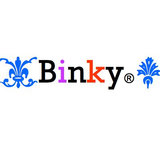 Congratulations Anncaye on winning both the Funny Girl and Vargas Girls challenges, and Erindream on winning the Sensational Sandals challenge! You both are on a roll this week, love that you're winning so many challenges, you definitely deserve it. Apologies for this triple combo again, but oh wow, there really are a lot of challenges this week. How did that happen? :)

I decided to combine these three challenges together because well, I grew up in the grunge era. I'm 33 now so the 90s were definitely my decade (yes, I'm old, I've accepted it). And back then, grunge bands are our rockstars, so I knew those two challenges are meant to be combined. And since I grew up in the tropics, it's not like we could totally copy the Seattle grunge chic style, to be able to wear those Docs without feeling the leather melt on our feet we'd need to wear shorts all the time. Oh and it's too hot to wear flannel jackets, so we'd tie 'em on our waist instead of wearing em. Ha. Those decades were too funny. And so yeah, that's why I decided to combine. Love this nostalgic trip down memory lane!

Hope you like what I've come up with and thanks for another great challenges Anncaye and Erindream!