Male Factor #1: Vilebrequin Floral Print Shorts & Pop Culture Challenge #197: Julian Casablancas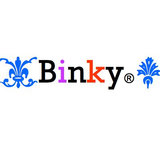 Congratulations on your new group, Pnklmnade, this is such a fun new idea, one that we haven't done before. Kudos for thinking of it. I rarely style men looks here so it'll be a challenge, but one I'm excited to try. :) Apologies though for combining the first challenge with this week's PCC, I'm just running out of time and there are still so many I have to catch up on!

I decided to combine because okay, here's the weird thing about me - I like feminine men. I'm never into the masculine, muscly, alpha male type, I'm always more interested in the skinny, well-dressed, sometimes androgynous type. The hipster chic boys, the ones not afraid to rock pink skinny jeans are more my type. So yeah I don't know if I'll be able to create a truly masculine look for those shorts, but I do know I can style em for someone like Julian Casablancas. And he would totally wear it too, he's just so quirky and irreverent that way. This is probably how he'd wear it, to go for breakfast in Williamsburg, Brooklyn.

Hope you like what I've come up with and thanks Pnklmnade for another great challenge. Enjoy this week's PCC everyone!