The Men #82: Aaron Taylor-Johnson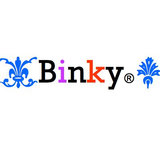 Congratulations Agent2278 on winning the Freddie Mercury challenge! Your look was amazing and I'm happy to see ClosetNerd has chosen you as winner. I think you're on a winning streak as well lately. Woohoo, love seeing so many of my SS siblings on a winning streak. Keep it up, sistas. You know you deserve it! :)

This week's choice of man made me squeal a little bit. I LOVE Aaron Johnson, sorry, Aaron Taylor-Johnson! That man is my definition of sex on a stick, you know how much I love the dreamy, geeky type. And what's great about him is that his looks and his physicality can change depending on what role he has to play, which to me is a mark of a great actor, he morphs into the character completely. And come on, those eyes. Those eyes. Aah. Now I gotta watch Kick-Ass again so I can enjoy him in all his glory. ;) Anyhoo. One thing about guys like Aaron Johnson - if you date them, you can easily "borrow" his clothes, so my look is inspired by that 6 am walk of shame from his apartment wearing his clothes. Yep my mind goes there. I gotta take a cold shower. LOL

Hope you like what I've come up with and thanks for another great challenge, Agent2278!