ColorCombo #34: Black, White & Neon Yellow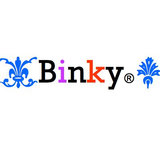 Congratulations Natural Born Styler on winning the Orange and Light Pink challenge! Your look was absolutely amazing, I'm happy to see Lucyy has chosen you as winner, you truly deserve it babe, you're just so freakin' talented, I am always in awe whenever I visit your stylebook. :)

This week's color combo is just so cool. I love anything black and white and adding neon yellow to this combo just give the whole thing a fun spin, and you know how much I love that. :) Plus I have those incredible shoes in my favorites that I've been itching to use but never quite find the occasion until now, so yeay for that. I forgot who I stole those shoes from, probably Tis4tweety, but I'm not sure. Well, whoever you are, thank you. They're just so awesome!

Hope you like what I've come up with and thanks for another great challenge, Natural Born Styler!