ICILAD #85: Moonscape Dress & Wardrobe Department #9: Mikaela Barnes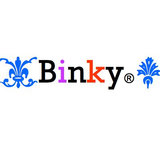 Congratulations Pnklmnade on winning the Lanvin challenge and Lucyy on wining the Zoe Hart challenge! You both are immensely talented and I love that you're both on a winning streak this week. You so deserve it, keep up the great work. Apologies for yet another combo, but you know how it is. :)

I decided to combine these two challenges together because I thought that Moonscape dress is sexy, flirty and perfect for Megan Fox's character in Transformers, Mikaela Barnes. She's kind of a sexy tomboy (which doesn't really exist outside of teen boys' fantasies, really ;p) so I paired the dress with those cool sandals and leather jacket. I've always wanted to use that jacket so yeay for this combo challenge!

Hope you like what I've come up with and thanks for another great challenges Pnklmnade and Lucyy!