Skirt Flirt #2: Diane Von Furstenberg Clyde Skirt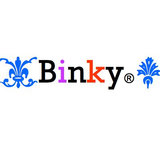 Congratulations Malu82 on winning the Clover Canyon challenge! Wow, the first winner of this brand new group, you go girl! Keep up the great work, your stylebook is so impressive and I have no doubt that this won't be your last win. :)

This week's challenge is so fun to do, I love that DVF skirt. I've used it before in a look but it's just so gorgeous I can easily think of a way to style it again for this challenge. Plus I really wanted to use that Versace crop top in a look and it just works so well with the skirt, so this is just awesome!

Hope you like what I've come up with and thanks for another great challenge, Malu82!